The Rennes club engraved its name in the shield on June 12, 2022, with a 15 – 11 victory overby winning RC Hyères at Valence d'Agen stadium. This win allowed the club to reach the third level of French rugby, and to validate its accession to the National level.
At Odity, we like to celebrate the successes of our employees, clients and partners. What a joy to follow the historical rise of the REC Rugby during these last months, and to relay the live broadcasting of the last matches !
We were particularly impressed by the involvement, solidarity and resilience of the team, values that we all share at Odity, and which led to this remarkable journey and historic victory in the Brittany's rugby evolution.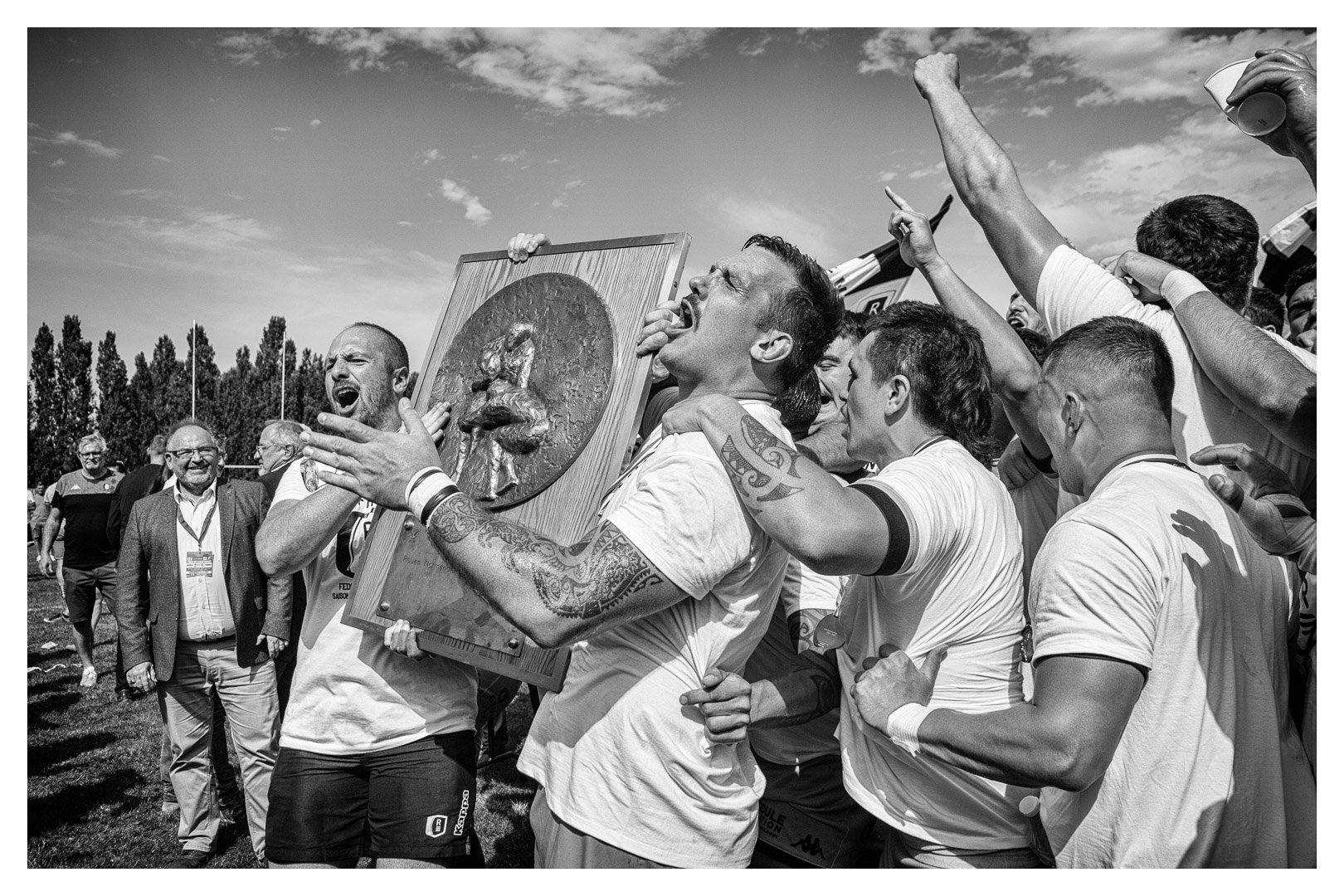 "What solidarity, a real brotherhood team on the field. Such a level of involvement is huge."

Alexandre Gueroult, the REC Rugby captain
"This is the victory of Brittany rugby, we are all driven by wearing the gwen ha du, but we must not forget that it is also a victory of Rennes rugby, with all the volunteers, the kids at the end of the chain, the educators, the parents, the families."

Kevin Courties, REC Rugby manager
Congratulations to our French champions!